Ukraine's complicated plan to deal with its excess nuclear energy generation
Ukraine plans nuclear-powered block reward mining facility. coingeek, Ed Drake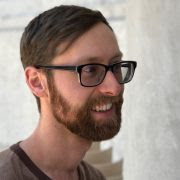 8 Feb 21, 
The government of Ukraine is contemplating investing in a new block reward mining facility, to take advantage of an excess of nuclear power being generated in the country…….
Vladimirov said the proposals would allow the country to make better use of excess nuclear capacity, as well as boosting tax take.
"The idea of creating a data center based on a nuclear power plant, of course, deserves attention because the Ukrainian UES [unified energy system] has unused base capacity."…….
According to Hotmine, the proposals will help Ukraine build on its reputation as an emerging center for block reward mining, with the firm suggesting the country's low cost nuclear power could help it become a world leader in nuclear-powered block reward mining. ,,……….  https://coingeek.com/ukraine-plans-nuclear-powered-block-reward-mining-facility/ 
No comments yet.
Categories

Pages

Recommended websites